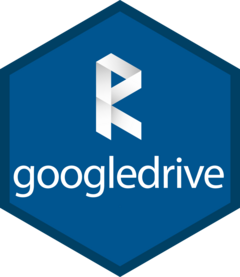 Resolve shortcuts to their targets
Source:
R/shortcut.R
shortcut_resolve.Rd
Retrieves the metadata for the Drive file that a shortcut refers to, i.e. the shortcut's target. The returned dribble has the usual columns (name, id, drive_resource), which refer to the target. It will also include the columns name_shortcut and id_shortcut, which refer to the original shortcut. There are 3 possible scenarios:
file is a shortcut and user can drive_get() the target. All is simple and well.

file is a shortcut, but drive_get() fails for the target. This can happen if the user can see the shortcut, but does not have read access to the target. It can also happen if the target has been trashed or deleted. In such cases, all of the target's metadata, except for id, will be missing. Call drive_get() on a problematic id to see the specific error.

file is not a shortcut. name_shortcut and id_shortcut will both be NA.
Value
An object of class dribble, a tibble with one row per file. Extra columns name_shortcut and id_shortcut refer to the original shortcut.
Examples
# Create a file to make a shortcut to




file

 

<-

 drive_example_remote

(

"chicken_sheet"

)

 %>%
  drive_cp

(

name 

=

 

"chicken-sheet-for-shortcut"

)




#>

 Original file:


#>

 

•

 

chicken_sheet

 

<id: 1SeFXkr3XdzPSuWauzPdN-XnaryOYmZ7sFiUF5t-wSVU>




#>

 Copied to file:


#>

 

•

 

chicken-sheet-for-shortcut




#>

   

<id: 1lKr5_LjhLDS6I-DniJx92g_Uxl_cNnBtsyrT6IL8RS4>





# Create a shortcut




sc1

 

<-

 

file

 %>%
  shortcut_create

(

name 

=

 

"shortcut-1"

)




#>

 Created Drive file:


#>

 

•

 

shortcut-1

 

<id: 11NwBoCSUkyGzbo1Ehk0Im3vDK-DJAxIN>




#>

 With MIME type:


#>

 

•

 

application/vnd.google-apps.shortcut





# Create a second shortcut by copying the first




sc1

 

<-

 

sc1

 %>%
  drive_cp

(

name 

=

 

"shortcut-2"

)




#>

 Original file:


#>

 

•

 

shortcut-1

 

<id: 11NwBoCSUkyGzbo1Ehk0Im3vDK-DJAxIN>




#>

 Copied to file:


#>

 

•

 

shortcut-2

 

<id: 1XwMVhDVCwL0y1-Hj5gYlIMGekzPoLXEW>





# Get the shortcuts




(

sc_dat

 

<-

 drive_find

(

"-[12]$"

, type 

=

 

"shortcut"

)

)




#>

 

# A dribble: 2 × 3




#>

   name       id                                drive_resource   


#>

   

<chr>

      

<drv_id>

                          

<list>

           


#>

 

1

 shortcut-2 1XwMVhDVCwL0y1-Hj5gYlIMGekzPoLXEW 

<named list [32]>




#>

 

2

 shortcut-1 11NwBoCSUkyGzbo1Ehk0Im3vDK-DJAxIN 

<named list [32]>





# Resolve them




(

resolved

 

<-

 

shortcut_resolve

(

sc_dat

)

)




#>

 

ℹ

 Resolved 2 shortcuts found in 2 files:


#>

 

•

 

shortcut-2

 

<id: 1XwMVhDVCwL0y1-Hj5gYlIMGekzPoLXEW>

 ->


#>

   

chicken-sheet-for-shortcut




#>

   

<id: 1lKr5_LjhLDS6I-DniJx92g_Uxl_cNnBtsyrT6IL8RS4>




#>

 

•

 

shortcut-1

 

<id: 11NwBoCSUkyGzbo1Ehk0Im3vDK-DJAxIN>

 ->


#>

   

chicken-sheet-for-shortcut




#>

   

<id: 1lKr5_LjhLDS6I-DniJx92g_Uxl_cNnBtsyrT6IL8RS4>




#>

 

# A dribble: 2 × 5




#>

   name                      id    name_shortcut id_shortcut drive_resource


#>

   

<chr>

                     

<drv>

 

<chr>

         

<drv_id>

    

<list>

        


#>

 

1

 chicken-sheet-for-shortc… 1lKr… shortcut-2    1XwMVhDVCw… <named list>  


#>

 

2

 chicken-sheet-for-shortc… 1lKr… shortcut-1    11NwBoCSUk… <named list>  



resolved

$

id




#>

 <drive_id[2]>


#>

 [1] 1lKr5_LjhLDS6I-DniJx92g_Uxl_cNnBtsyrT6IL8RS4


#>

 [2] 1lKr5_LjhLDS6I-DniJx92g_Uxl_cNnBtsyrT6IL8RS4


file

$

id




#>

 <drive_id[1]>


#>

 [1] 1lKr5_LjhLDS6I-DniJx92g_Uxl_cNnBtsyrT6IL8RS4



# Delete the target file


drive_rm

(

file

)




#>

 File deleted:


#>

 

•

 

chicken-sheet-for-shortcut




#>

   

<id: 1lKr5_LjhLDS6I-DniJx92g_Uxl_cNnBtsyrT6IL8RS4>





# (Try to) resolve the shortcuts again




shortcut_resolve

(

sc_dat

)




#>

 

ℹ

 Resolved 0 of 2 shortcuts found in 2 files:


#>

 

•

 

shortcut-2

 

<id: 1XwMVhDVCwL0y1-Hj5gYlIMGekzPoLXEW>

 -> 

NA




#>

   

<id: 1lKr5_LjhLDS6I-DniJx92g_Uxl_cNnBtsyrT6IL8RS4>




#>

 

•

 

shortcut-1

 

<id: 11NwBoCSUkyGzbo1Ehk0Im3vDK-DJAxIN>

 -> 

NA




#>

   

<id: 1lKr5_LjhLDS6I-DniJx92g_Uxl_cNnBtsyrT6IL8RS4>




#>

 

# A dribble: 2 × 5




#>

   name  id                        name_shortcut id_shortcut drive_resource


#>

   

<chr>

 

<drv_id>

                  

<chr>

         

<drv_id>

    

<list>

        


#>

 

1

 

NA

    1lKr5_LjhLDS6I-DniJx92g_… shortcut-2    1XwMVhDVCw… <named list>  


#>

 

2

 

NA

    1lKr5_LjhLDS6I-DniJx92g_… shortcut-1    11NwBoCSUk… <named list>  


# No error, but resolution is unsuccessful due to non-existent target





# Clean-up


drive_rm

(

sc_dat

)




#>

 Files deleted:


#>

 

•

 

shortcut-2

 

<id: 1XwMVhDVCwL0y1-Hj5gYlIMGekzPoLXEW>




#>

 

•

 

shortcut-1

 

<id: 11NwBoCSUkyGzbo1Ehk0Im3vDK-DJAxIN>